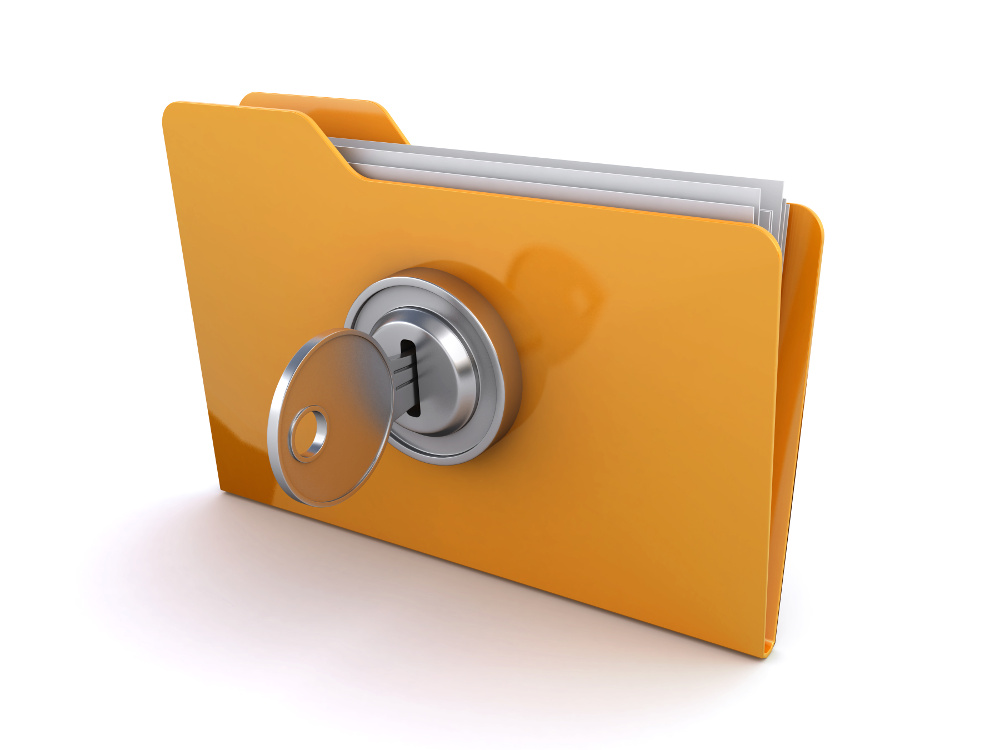 A nationwide (federal) trademark registration can provide a very powerful tool for protecting any business across the United States. It can be used both as a sword (to successfully defeat unfair competitors and unscrupulous infringers) and as a shield (to protect against accusations of infringement directed at the trademark's owner). But just like an improperly tempered sword can be week and brittle, mistakes in the trademark application process can make a trademark feeble and fragile.
There are numerous various mistakes that one can make during the trademark application process. Some of those mistakes can be remedied if caught early enough while others can never be rectified and can fatally damage and shatter one's trademark protection efforts. We will discuss only three of the most dangerous (and often fatal) errors commonly made by inexperienced trademark owners. But first we should briefly recap the overall process for registering a U.S. federal trademark.
To protect a trademark nationwide, its owner must file a trademark application with the United States Patent and Trademark Office ("USPTO"), which is a federal agency tasked with accepting, reviewing, and examining such applications. If a trademark application meets certain statutory requirements, the USPTO will officially register the mark, thus granting it protection nationwide.
An initial trademark application can be filed with the USPTO online, by using the USPTO's Trademark Electronic Application System ("TEAS"), and the application process itself appears rather simple: applicants just need to fill out an online form and provide certain seemingly straightforward information about the applied-for trademark, its owner, address, goods, etc. But this apparent simplicity is deceptive because behind the TEAS form's seemingly easy questions hide complicated and highly technical legal concepts and doctrines. Submitting any erroneous or incorrect information to the USPTO can significantly (and sometimes irreparably) harm one's trademark protection efforts.
Each trademark application is reviewed and examined by one of the USPTO's numerous examiners, who are specially trained government lawyers. The USPTO's examiners carefully examine all applications to determine availability for registration and compliance with all statutory requirements. Whenever examiners identify any inconsistencies or defects, they may ask various follow-up questions and, if unsatisfied with answers, may ultimately refuse to register a trademark. And if the USPTO somehow overlooks any falsities or errors in a trademark application and allows the mark to mature to registration, those errors can still serve as a basis for challenging the trademark's validity by competitors even after registration.
Having briefly reviewed the trademark application process, let's turn to some of the most dangerous errors that one can make during that process. Although by no means an exhaustive list, the most common critical errors made by inexperienced trademark owners include: (1) filing an application in the wrong owner's name, (2) improperly claiming use of a trademark in commerce, and (3) applying for the wrong trademark (which is something that happens a lot, perhaps somewhat counterintuitively). These errors usually result from misunderstanding of core trademark law principles. Let us discuss each of those errors and how to avoid them.
1. Listing the Wrong Owner in a Trademark Application.
It is a rather common scenario when a company's president or other senior officer decides to file a trademark application in his or her personal name while in fact the mark is being used by the company. And it usually comes as a shock to such a person when the USPTO determines the application to be null and void ab initio (from the beginning) on the basis that the application was not filed by the proper trademark owner. Why? Because according to the U.S. Trademark Act ("Lanham Act"), whoever is actually using a trademark in commerce (e.g., selling products) is the mark's rightful owner. Only such an owner can file trademark applications, not the owner's president or other officers or employees in their individual capacity. A company's president acting individually is not the rightful owner and is not entitled to claim individual ownership of a trademark used by the company.
A similar mistake can happen whenever there are multiple sister companies, and a trademark application is filed in the wrong company's name. Even if such companies share core leadership personnel and employees, a trademark application can be void if filed by the wrong sister company. Whenever there are multiple related companies, it is therefore imperative to pay close attention to which exactly company is using each particular trademark before filing any trademark applications.
Yet another common mistake occurs whenever a trademark application fails to list all of the trademark's rightful owners. If, for example, a trademark is used by a partnership composed of a husband and wife, an application can be void if filed in the name of the husband only.
To avoid these ownership errors, it is important to thoroughly understand who exactly owns a trademark and to file each trademark application in the name of the rightful owner(s).
2. Improperly Claiming Use of a Trademark in Commerce.
With the very limited exception of certain types of applications filed by owners of foreign trademarks (where some other sets of rules may apply), every trademark must be used in U.S. commerce before it can be registered. A trademark that is not used in U.S. commerce cannot be legally registered by the USPTO. Although in some cases an initial application can be filed without using a trademark in commerce and based only on the applicant's "bona fide intent" to start using the mark in the future, ultimately use in commerce must still be proved to the USPTO before the mark's registration can be finalized.
The term "use in U.S. commerce" is synonymous with "use in interstate commerce" and means regular business activities and sales between at least two separate states (for example, sales from California to New York) or between the U.S. and a foreign country (e.g., sales by a U.S. company to a customer in France or shipments from a Chinese company to U.S. consumers). Purely local or intrastate activities (e.g., sales within a single state only), preliminary promotional, organizational or fundraising activities (e.g., PowerPoint presentations to investors, discussions with lawyers or accountants, launching an LLC), do not typically qualify as use of a trademark in "U.S. commerce" and are usually not sufficient to warrant a federal trademark registration.
To prove use of a trademark in commerce, its owner must also submit certain evidence (specimens) to the USPTO, showing use of the mark in the ordinary course of business. Such specimens may include photos of actual products with the applied-for trademark appearing on the product's hangtags or labels, as well as various other materials proving that the products exist in real life and are being sold to consumers.
It is very unfortunate, however, that many inexperienced trademark applicants either completely misunderstand the USPTO's "use in commerce" requirements or else erroneously treat them as an inconsequential bureaucratic formality. Such applicants often provide misleading or false information of trademark usage to the USPTO to register their marks. For example, such applicants may say that their products are being sold to actual consumers, while there may only exist one lonely prototype that was shipped to an applicant's grandmother to create some paper trail in the hopes that would satisfy the "use in commerce" requirement. I have even seen cases where applicants did not bother to make any products at all but instead resorted to buying someone else's merchandise, attaching a sloppily made label with their own trademarks to that merchandise and submitting the fabricated concoctions to the USPTO in a ruse to persuade the Government to register their marks.
What is important to understand here is that the USPTO wants any evidence of interstate commerce to show good faith use of a trademark in the ordinary course of business. Evidence that was artificially manufactured or fabricated solely for the purpose of submission to the USPTO is not really something that qualifies as evidence of good faith commercial usage in the ordinary course of business. Not to mention that submission of intentional misrepresentations and spurious evidence to the USPTO may constitute fraud.
Whenever the USPTO catches an applicant's attempt to get a trademark registration through submission of false statements or fabricated evidence, the applicant's protection efforts may come to a very sad end. Even if a particularly crafty applicant succeeds in misleading the USPTO and gets the coveted registration, all the information and documentation that was submitted to the USPTO (including misrepresentations and false statements) is public record and will remain as such for years to come – just waiting to be discovered by competitions or other parties who may want to start using the same or similar trademark. Just like poorly concealed cracks can destroy a building, misrepresentations and false statements can fracture a trademark registration into pieces at the least expected moment. Once a competitor or someone else starts using the same or similar trademark, they can potentially file a petition with the USPTO asking that such a registration be canceled on the basis that it was obtained in violation of trademark laws and/or that the USPTO was materially mislead or defrauded by the registrant.
Proving use of a trademark in interstate commerce is a very technical and highly important aspect of getting a strong trademark registration. An applicant can only claim use in commerce when they are genuinely selling products (or offering services) to good-faith consumers in interstate commerce. All information and evidence about a mark's commercial usage should be double-checked, verified, and then checked some more by each applicant more before submitting anything to the USPTO.
Is a particular trademark properly used on products? Is the mark genuinely used in interstate commerce? Is there evidence of sales or shipments between states? Are there specimens that properly and sufficiently show usage of the mark? These and other questions must be carefully reviewed and properly answered before making any material statements or representations to the USPTO regarding use in commerce.
3. Applying for the Wrong Trademark.
It might sound unlikely that someone would file an application for a wrong trademark, but this is something that unfortunately happens quite often due to various misunderstandings as to what exactly constitutes a trademark. Let's imagine that a company is advertising its products by using the following advertisement:
Our XYZ widgets are the best widgets in the world! Buy now at a low price of $1.99. Offer is valid until next Tuesday! Call now! Our phone is (xxx) xxx-xxxx.
An inexperienced trademark applicant may think that the entire phrase must be protected as a trademark while, in reality, the actual trademark here is probably just "XYZ" and everything else is nothing but general non-protectable informational matter. And the pricing information and phone number will likely change more than once in the future. If the company applies to register the whole phrase as a trademark, there is a good probability its trademark protection efforts will be undermined, while simultaneously wasting the budget.
There are multiple other possible scenarios where determining what exactly constitutes a trademark can be even more complicated and confusing. To avoid unnecessary problems with their trademark applications, applicants need to carefully think about what exactly matter they want to register as their trademarks.
We have only discussed three fatal errors that can be made by inexperienced trademark applicants. But those errors are probably among the most common, and I hope this article will help at least some applicants avoid making the most unfortunate types of errors when attempting to register their marks with the USPTO.
Properly following all of the USPTO's technical rules and avoiding the types of errors that can damage or invalidate a trademark application is essential to getting a strong registration and building a good enforceable brand.
---